Working on your fitness? Meeting new people? Do you feel like having a good work out? With us you have come to the right address. Being the largest badminton club in Maastricht, we offer ample opportunities for playing. For children and adults. Beginners and advanced.
We are a recreational club. Fun – on and off the court – is our priority. We regularly organize activities for young and old. For example, you can take part at New Year's Eve in our "oliebollen" tournament, and every now and then we go out to have dinner or we play an internal tournament.
Free try out
For a first introduction to the sport, the club, and its members, you can play 2 times without any obligation.
Contribution
| | |
| --- | --- |
| Kids till 18 years of age, recreation | €12,00 p/m |
| Kids till 18 years of age competition | €13,75 p/m |
| Adults, recreation | €16,00 p/m |
| Adults, competition | €17,75 p/m |
Did you like playing with us and would you like to become a member? Open this form, fill it in and mail it to us or give it to a board member in the sports hall (see instruction on form). Payment is done through a monthly, automatic collection. Membership starts when we receive the first contribution.
Would you like to cancel your membership? Use this form. Please let us know why you are leaving us. Maybe you have some tips for us. We heve a cancellation period of one calendar month. You can read about this in our regulations (dutch). 
Do you have a complaint? Or have you had to deal with undesirable behaviour within the club? Then you can contact our confidential advisor, Paul Willems. He offers you a listening ear, gives advice and refers you for suitable help. You can email him via vertrouwenspersoon@bcrally.nl.
Paul Willems: "I am married and have 3 children and 4 grandchildren. I have been retired for several years now after having worked as a doctor and in postgraduate education. I played badminton at BC Rally for many years. Integrity, privacy and respect have always played a decisive role in my activities."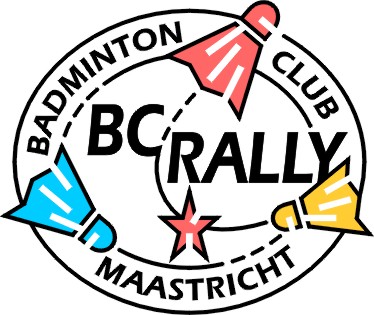 In the 1970s Maastricht had many large and small badminton clubs, scattered over many sports halls and gyms. Two clubs were busy at the competition level at that time: BC Whippet 71 and BC Mestreech. In 1998 they decided to continue together as BC Rally Maastricht. Interested to learn more about this? Or about the development of the badminton sport in general? Then read the (club) history (dutch), as drawn up by board members John and Rob.